Call the Los Angeles County and Orange County Divorce Attorneys that are making a difference.
We practice exclusively in the area of family law.
If you have a difficult family law problem, it is important to obtain the type of legal counsel and representation that truly matches your situation.
Our attorneys have helped hundreds of individuals and families who have had challenging legal problems, such as custody disputes and child support enforcement issues.

Barbara K. Hammers
Senior Litigation Partner
"We are known for taking the time to help our clients identify their goals, needs and concerns. This usually results in a better, less costly and faster resolution for our clients, who can then move forward with their lives."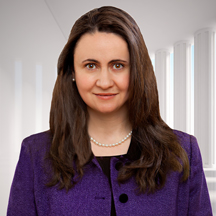 Armine Baltazar,
Managing Partner
"We contribute our knowledge and experience in family law to a variety of city and state bar associations. "We also lobby, lecture, volunteer and write about family law issues in California. The experience and knowledge gained from this benefits our clients.
Links to help you get to know us better.
Contact us.